 CANopen / CANopen FD Protocol Stacks
CANopen® is an open layer-7 protocol based on CAN (Controller Area Network). CANopen® is mainly applied in machines as embedded network system, and it is used as a general industrial communication system.
MicroControl's modular CANopen / CANopen FD protocol stacks are used throughout the world by numerous companies. They have particularly been designed to combine low storage requirements with an optimum performance. By simply changing the CAN driver CANpie FD all protocol stacks can easily be adapted to a target hardware.
How to switch over to CAN FD
As a standard, CAN protocol stacks from MicroControl are equipped with CANpie FD (CAN Programming Interface Environment for flexible data rates). This standardized driver interface facilitates integration of various controllers. Migration from CANopen Classic to CANopen FD is possible at any time and only up to your entrepreneurial decision. Long-term efficiency of this new generation of protocol stacks is a standard feature and Industry 4.0 requirements are met at the same time.
Our CANopen Master protocol stack is ideally suitable for complex control systems and offers the functionality of the CANopen® standards CiA 301, CiA 302 and CiA 305.
Our CANopen / CANopen FD Slave protocol stack facilitates development of intelligent sensors and actuators according to CANopen® specification CiA 301 or 1301 (FD).
To complement the Microcontrol product portfolio, we also offer CANopen workshops, software tools as well as technical advice and support in the development of your CANopen device.
Fair Partnership policy offers company licence and free support service
MicroControl's protocol stacks facilitate implementation of interfaces and support designers and engineers to complete their tasks in a reliable, quick and more efficient way.
Users of MicroControl protocol stacks benefit from 12 months free support from date of purchase. A subsequent optional maintenance agreement will contain automatic updates of the software.
MicroControl's customers also benefit from a cost-saving company license (in comparison with common runtime licenses). Are you interested? We will be pleased to answer your questions about aspects and contents of our Fair Partnership policy.
MicroControl Flyer Protocol Stacks
PDF [715 KB]

Further information on CANopen is available at:
CANopen Introduction
Wikipedia

CAN in Automation
Wikipedia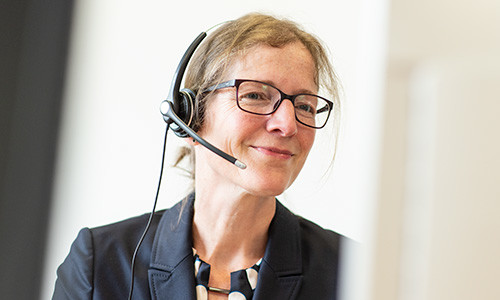 +49 2241 – 25 65 9 – 0
Write an email or call us.