The CAN driver CANpie FD (Controller Area Network Programming Interface Environment) is an open interface for the development of CAN-based applications.
The CAN driver forms the basis for higher layer protocols (CANopen / J1939) and may be used for manufacturer-specific CAN communication between embedded systems. CANpie FD is avaliable for a wide range of microcontrollers (more than 160 at the moment). A variety of configuration options facilitates adjustment to individual target systems.
The CAN physical layer (data link layer) comprises two protocols: the classical CAN standard and CAN FD. The protocols are described in the ISO 11898-1:2015 specification. The CANpie FD API defines 19 functions to allow manufacturer independend access to the CAN controller to entirely support ISO specifications. The API is based on the concept of dedicated message buffers (mailboxes) in combination with acceptance masks to minimize the application software's overhead for filtering and managing messages. Each message buffer can be expanded by FIFO function.
How to switch over to CAN FD
CAN Protocol stacks from MicroControl are equipped with CANpie FD (CAN Programming Interface Environment). The standardized driver interface facilitates integration of different controllers. Migration from CANopen Classic to CANopen FD is possible at any time and only up to your decision. This new generation of protocol stacks is geared towards the future and ideally suited to meet the requirements of Industry 4.0.
Supports (virtual) mailboxes
Supports acceptance masks
Optional FIFO for each mailbox
Supports time-stamps
Consistent structure of CAN messages
Optional user-fields may be included in the CAN structure
Supports all CAN FD formats (CBFF/CEFF/FBFF/FEFF)
The CANopen Slave protocol stack will come as C99 source together with a manual in English (electronic version – PDF). Also included: The scope of delivery also contains:
Site-related company license without additional runtime costs
12 months technical support by email or phone
To complement the Microcontrol product portfolio, we also offer CANopen workshops, software tools as well as technical advice and support in the development of your CANopen device.
Coldfire (MCF523x / MCF528x)
16FX Family 340 (MB96F346, MB96F347, MB96F348)
16LX Family 340 (MB90F342 / MB90F347 / MB90F349)
16LX Family 385 (MB90F387)
16LX Family 495 (MB90F497 / MB90F498)
C16x Family (C161 / C164 / C167)
XC16x Family (XC161CS / XC164CS / XC167CI)
XMC4500 Family (XMC4500 / XMC4502 / XMC4504)
TriCore TC179 Family (TC1791 / TC1793 / TC1798)
XE161 / XE162 / XE164 / XE167
Treiber für Linux socketcan
PIC 18Fxx8x Family (18F4680 / 18F6680 / 18F8680)
PIC 18Fx68x Family (18F2682 / 18F2685 / 18F4682 / 18F4685)
dsPIC33F Family (dsPIC33FJ64 / dsPIC33FJ128 / dsPIC33FJ256)
PIC 32MX Family (PIC 32MX5xx, PIC 32MX7xx)
SAM C21 Family (CANpie FD)
SAM E5x Family (CANpie FD)
AT90CAN Family (AT90CAN32 / AT90CAN64 / AT90CAN128)
AT89C51CC Family (AT89C51CC01 / AT89C51CC03)
AT91SAM7X Family (AT91SAM7X128 / AT91SAM7X256 / AT91SAM7X512)
AT32UC3C Family (AT32UC3Cx128C / AT32UC3Cx256C / AT32UC3Cx512C)
LPC176x Family (LPC1764 / LPC1765 / LPC1766 / LPC1768 / LPC1769)
LPC21xx / LPC22xx Family (LPC2119 / LPC2129 / LPC2292)
STR7 Family (STR710 / STR712)
STR9 Family (STR910 / STR911 / STR912)
STM32G4xx Family (CANpie FD)
ST10F2xx Family (ST10F26x / ST10F27x)
TMS320F2803x Family (Piccolo)
F28M36x Family (Concerto)
Datasheet, Rev. L
PDF [259 KB]
User manual, Version 3.08
PDF [749 KB]
User manual, Version 2.00
PDF [404 KB]
MicroControl CANpie FD – Easy Migration
PDF [71 KB]
MicroControl Flyer Protocol Stacks
PDF [715 KB]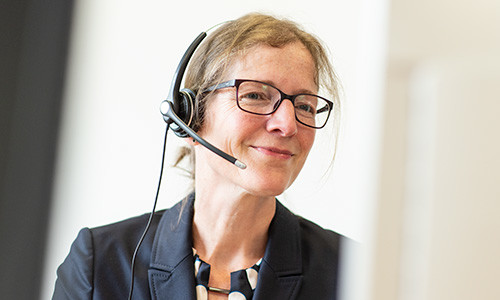 +49 2241 – 25 65 9 – 0
Write an email or call us.